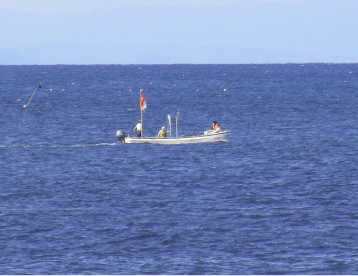 For the seas
Climate change and rising sea temperatures have made it more and more difficult to harvest kombu. Seaweed grows in full sunlight beneath the surface of the sea. It absorbs nutrients such as minerals and calcium directly from the water, and requires no fertilizer. Because it absorbs CO2 well, it can help prevent climate change; because it gives fish a place to spawn, it is also sometimes called the cradle of the sea. We hope to protect our marine environment, and therefore the environment of the planet, through our handling and eating of seaweed.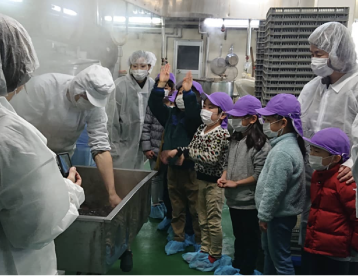 For the future of children
Kombu is rich in substances that are good for the body, including calcium and other minerals. Thoroughly chewing one's food aids in the development of the chin and activation of the brain. We promote understanding of kombu as an ideal food for the tastes of Japanese adults and children alike.